SDCH Commercial Cleaning Services
We are proud to be trusted to clean schools and nurseries, care homes and hospitals.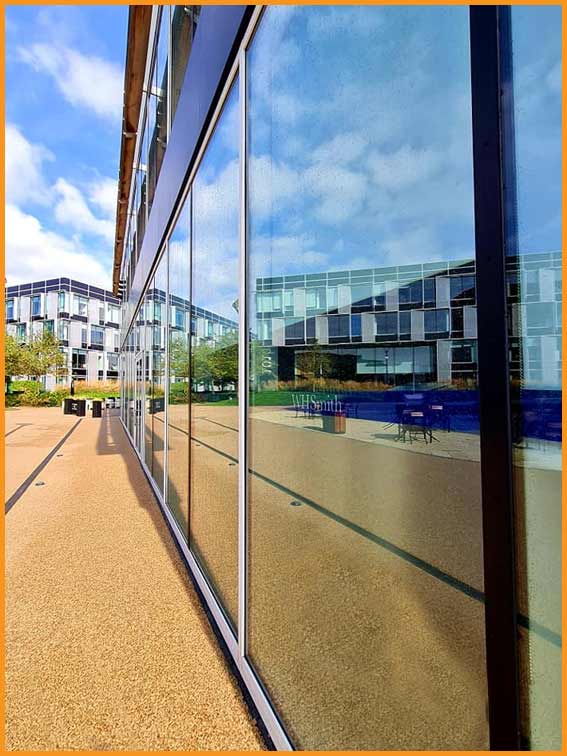 For high access, we use cherry pickers, harnesses and appropriate safety equipment. We provide small teams for individual businesses such as hairdressers, restaurants, guest houses, B&Bs and hotels.
We are trusted to do high profile celebrity properties and estates because of our service, discretion and professionalism.
We call upon our larger teams from anything with windows – be that business parks, business premises, hospitals, hotels, exteriors or interiors – to car parks, building sites, new build developments prior to occupation and cleaning prior to new tenants.
We have specialist teams for awkward windows and large expanses of glass such as conservatories.
We clean shopping centres, roofs and high streets.
We clean render to remove organic growth and provide longevity of cleanliness.
We are proud to live and work in our owner's local community where we clean Merrivale Lane in Ross-on-Wye as well as the church, the high school and individual businesses.
Many premises and locations are cleaned out-of-hours. Our teams work night shifts, Sundays and out-of-hours shifts to suit customers such as Abergavenny Town Centre, a number of children's nurseries and factories, cleaning both exteriors and interiors.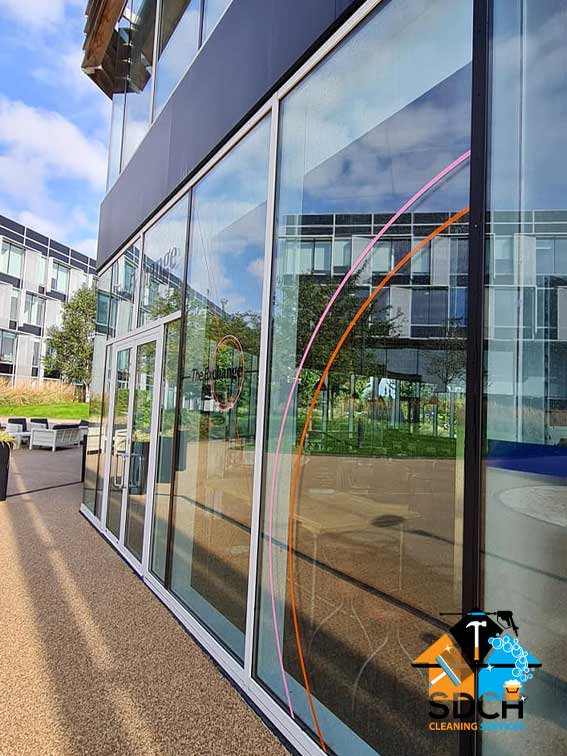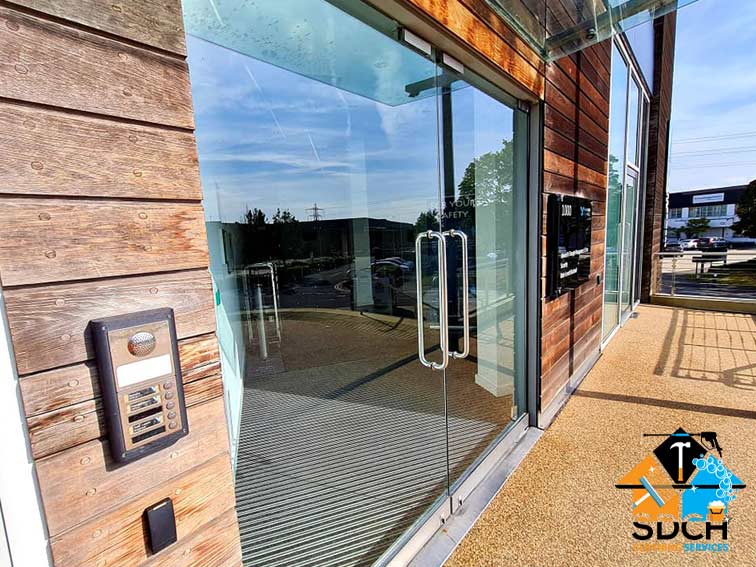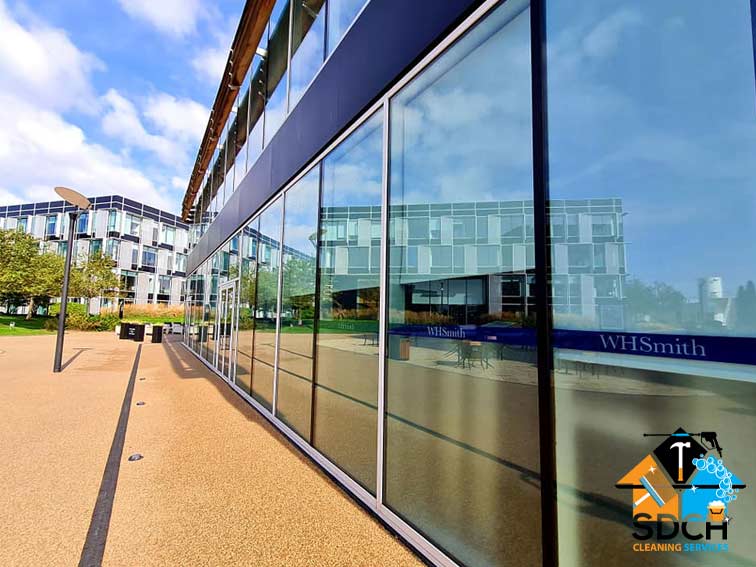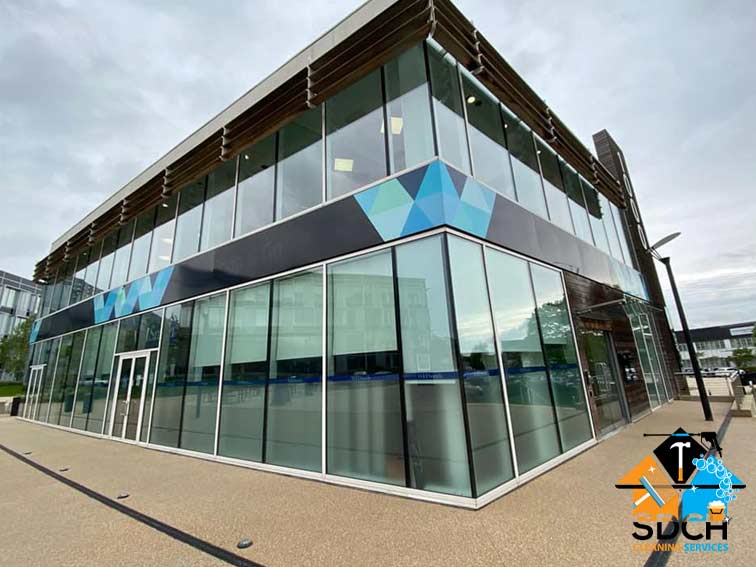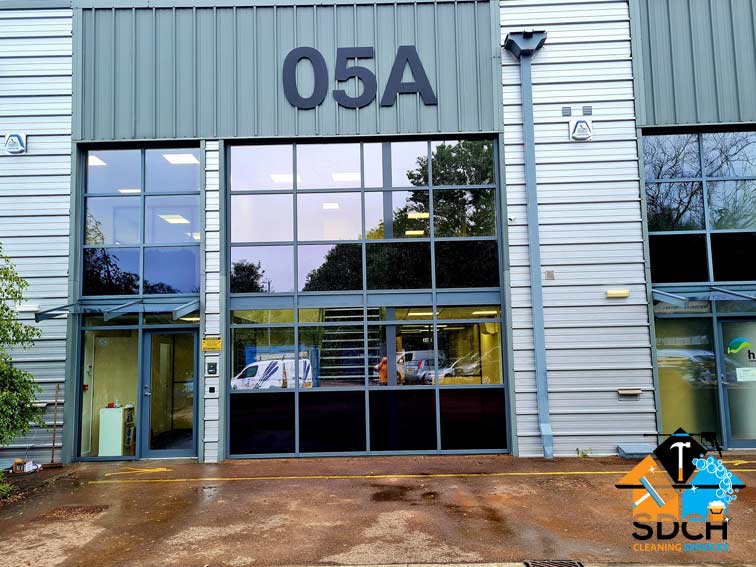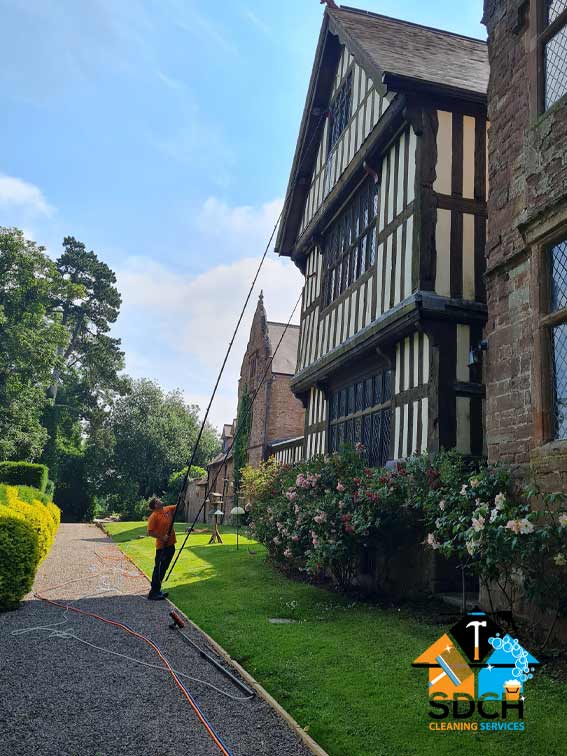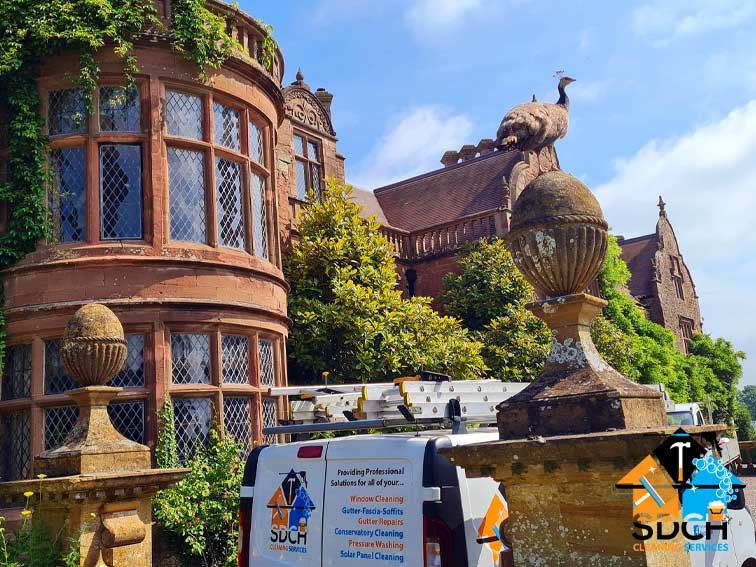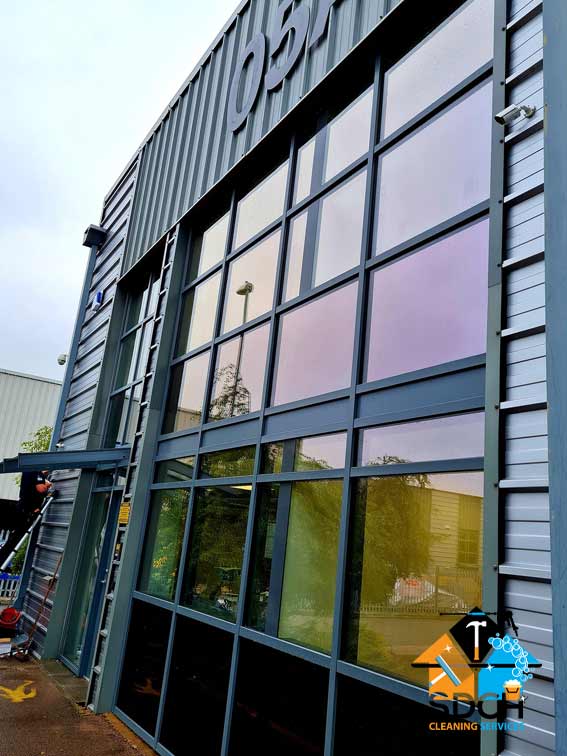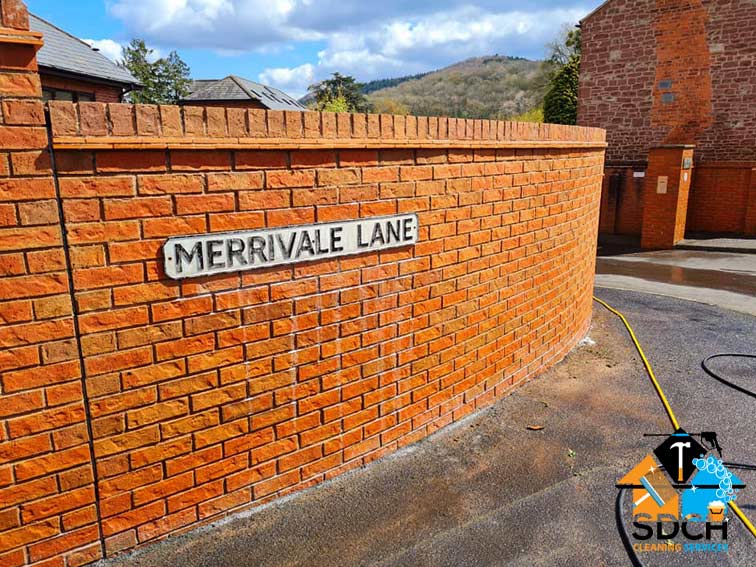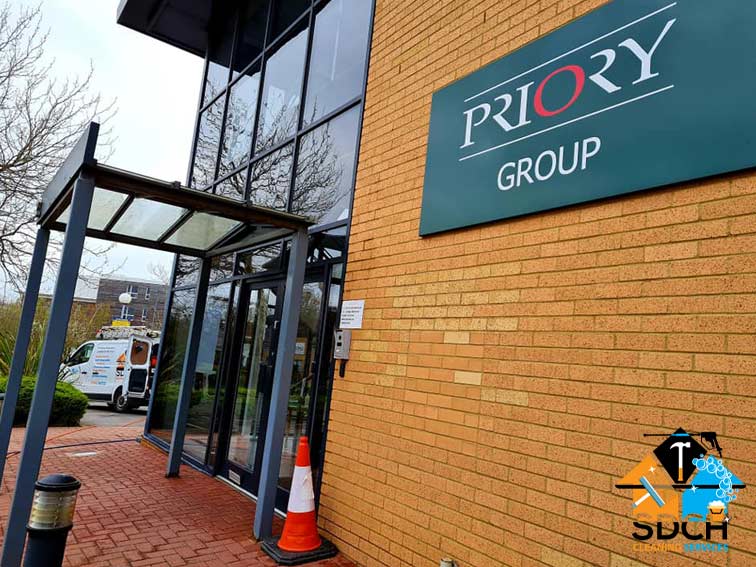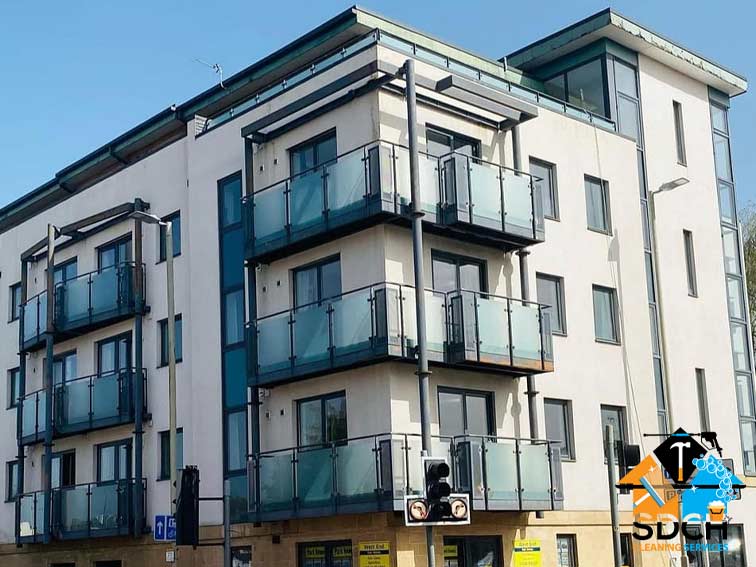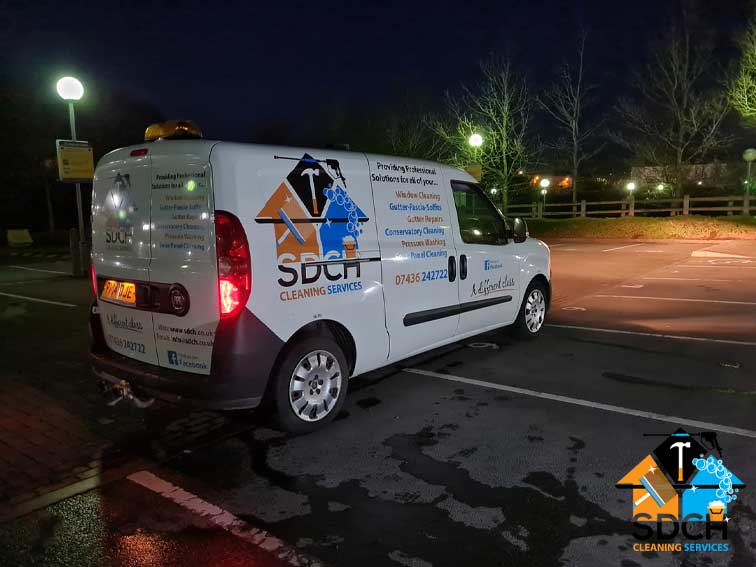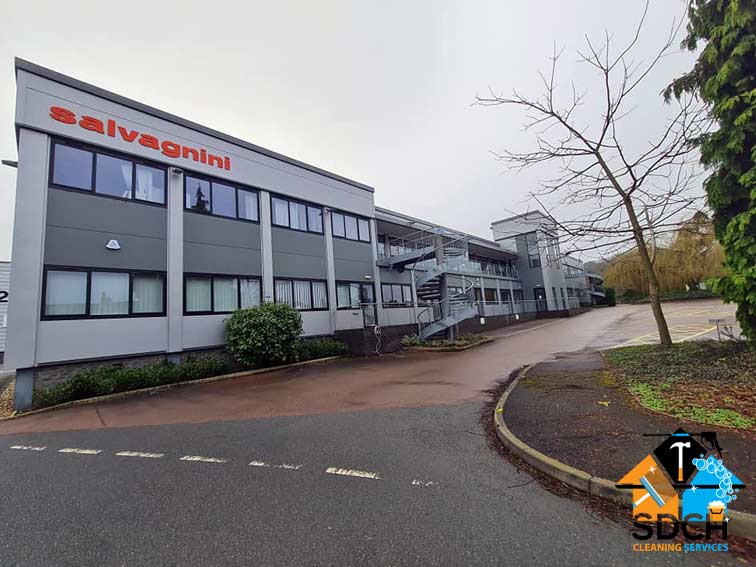 We clean domestic premises from individual houses to large estates, providing
Floor cleaning
Render cleaning
Cladding cleaning
Brick wall cleaning – high-pressure cleaning
Why choose us
We understand that we are coming into people's personal spaces and are considerate, kind and reliable. We place great emphasis on privacy, safety and honesty. We are respected and respect our customers.
We retain our customers because they trust us to do a good job every time at a fair price.
We are reliable, honest and professional. We are friendly, polite and well-mannered. We focus on what our customer's need and go the extra mile to help make our customer's lives easier.
We are punctual and do a good job every time we visit. We pride ourselves on providing a trusted service.
We are proud of our approach and attitude; things can go wrong but we make sure we fix them properly, straight away. When we have broken a plant pot, within 20 minutes we have replaced it with a new plant pot and re-potted or replaced the plants.
We are trusted with the keys to many properties we service, which we keep in a safe, as well as gate codes and similar security access.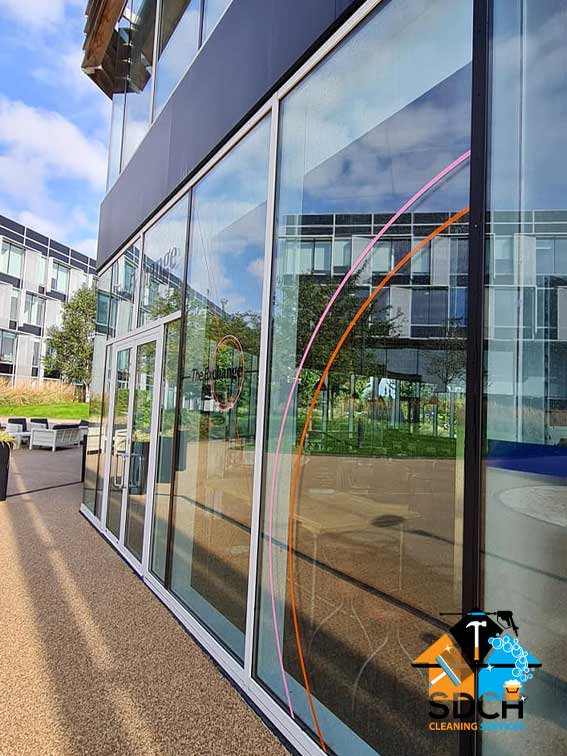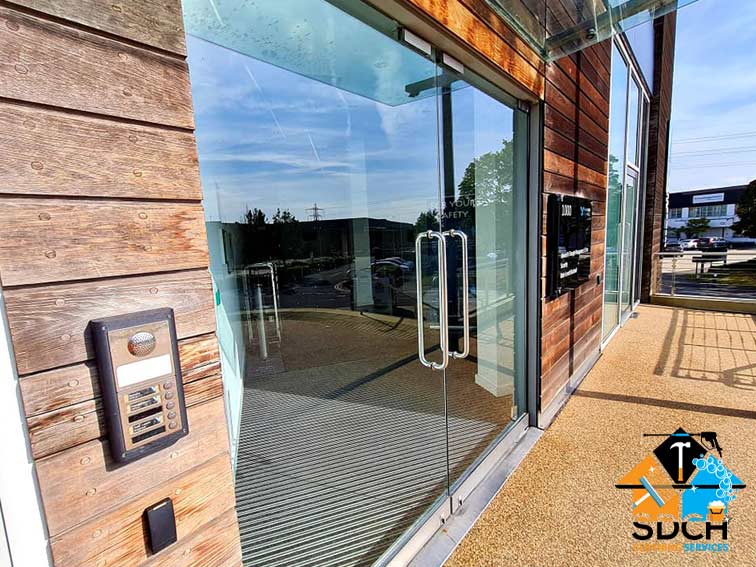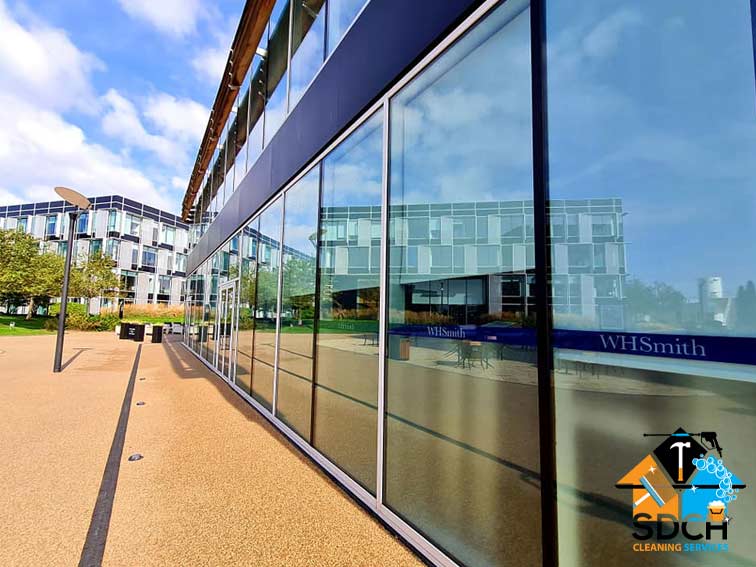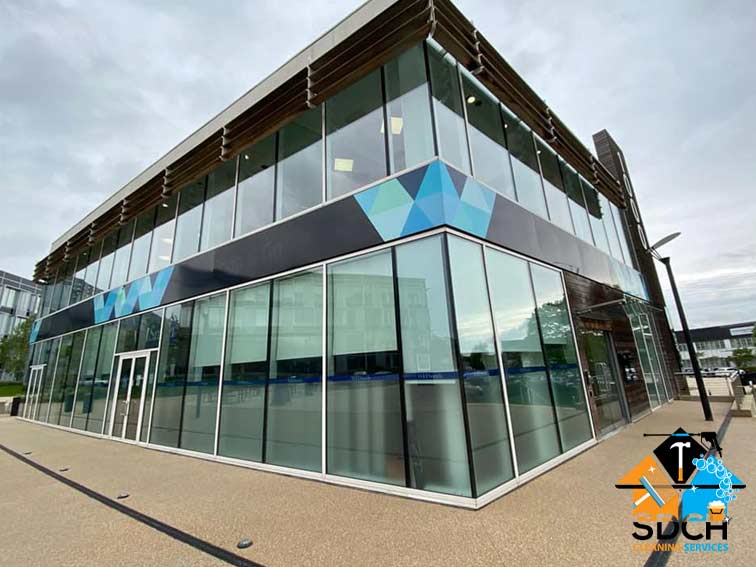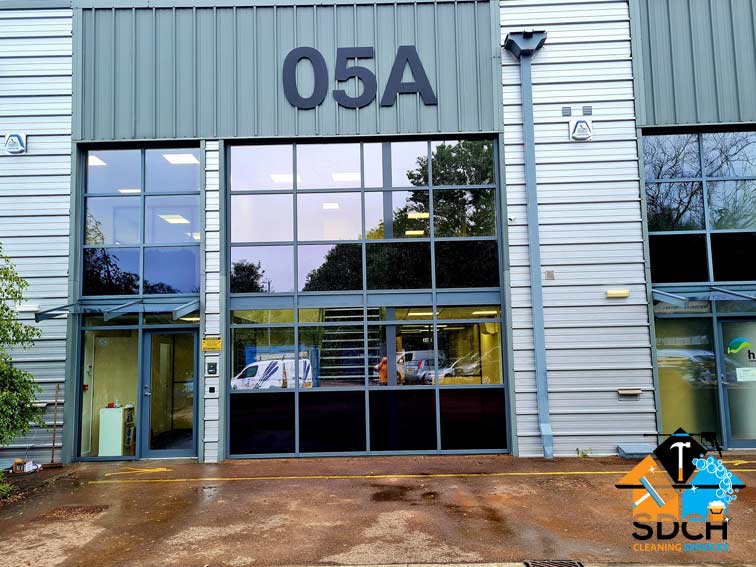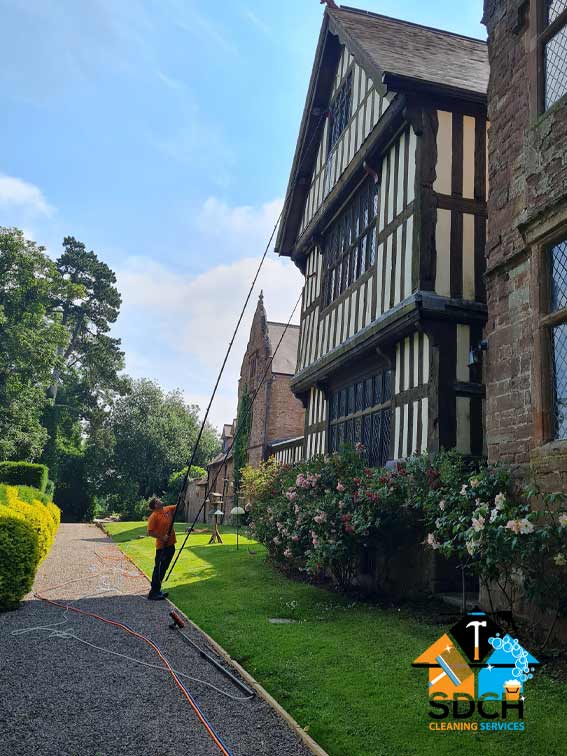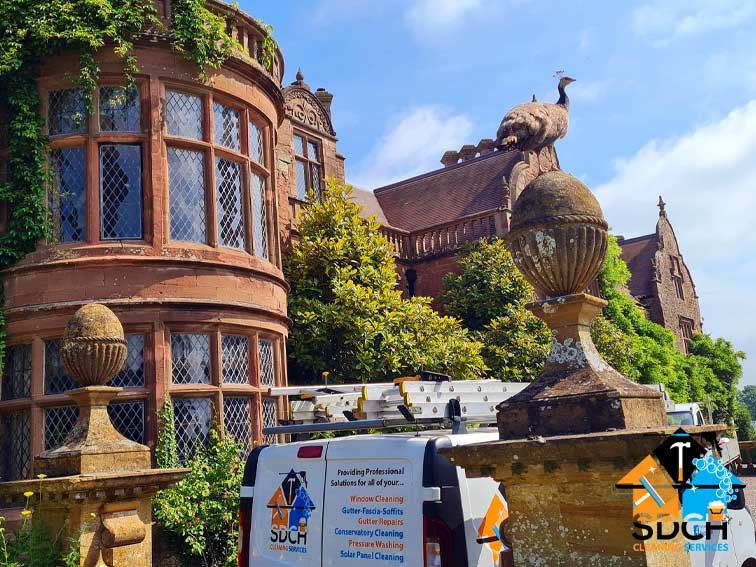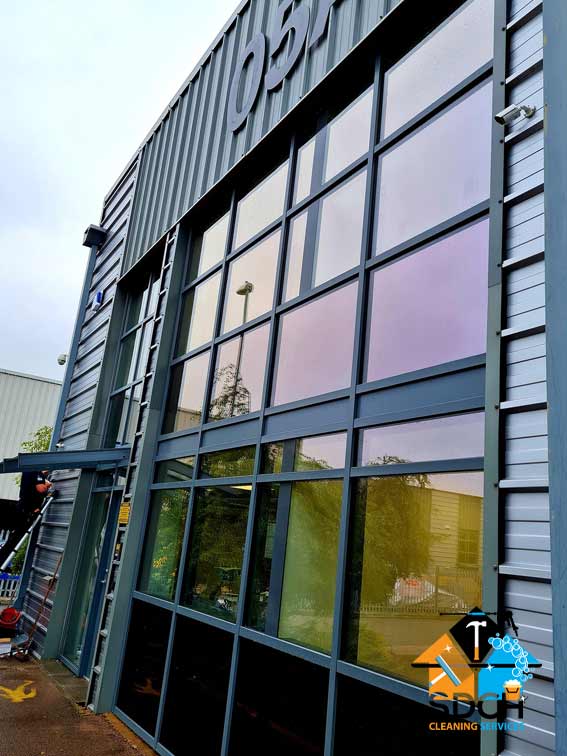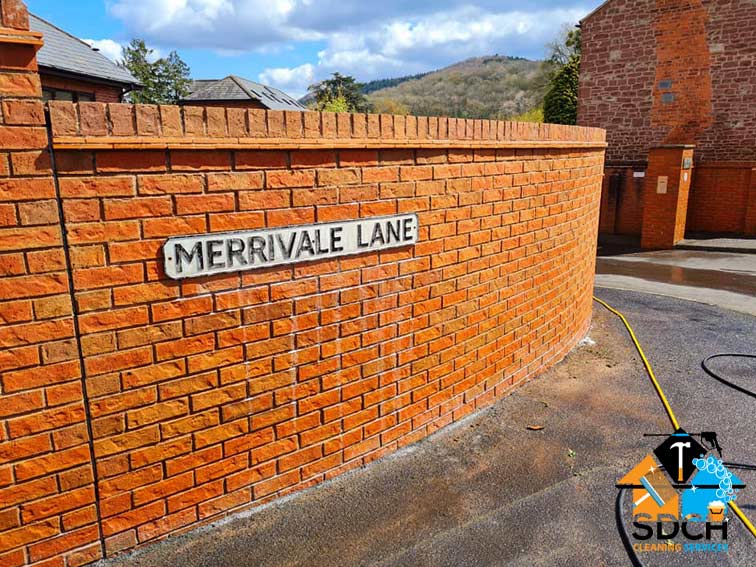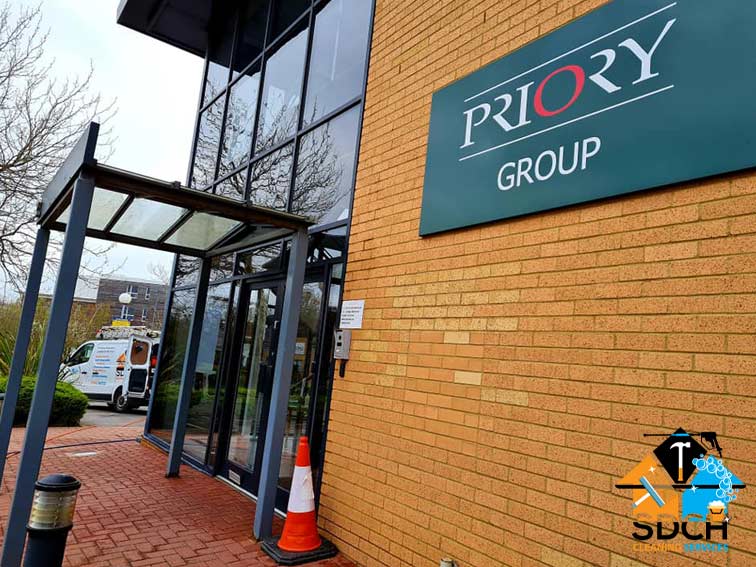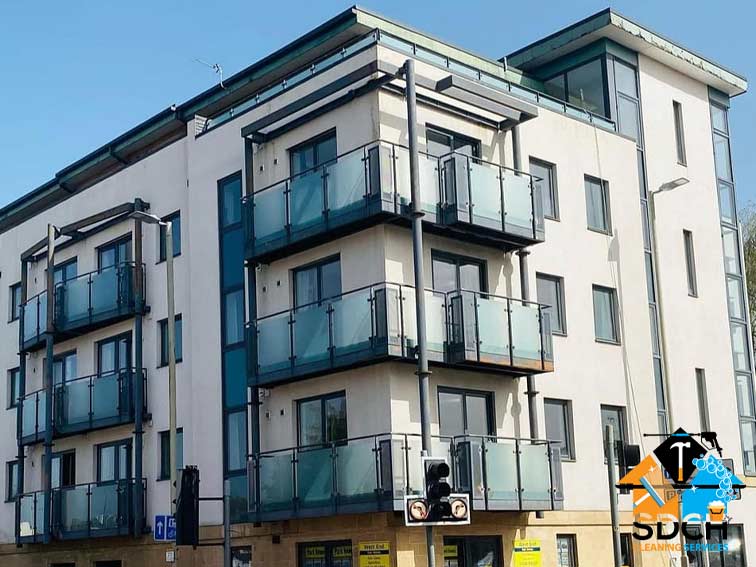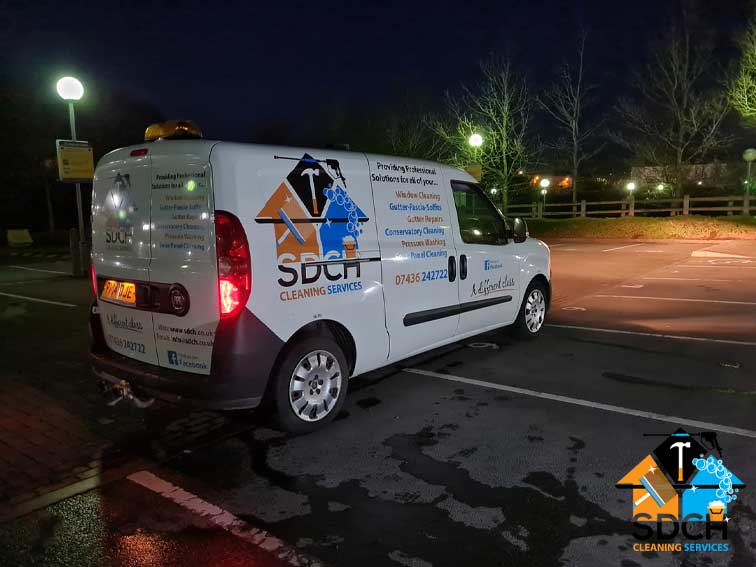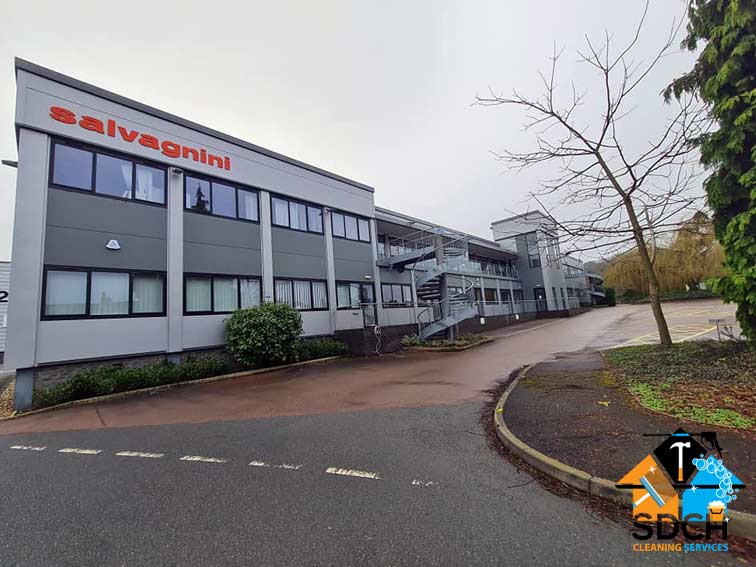 We communicate clearly.
Above all we listen to our customers and provide trusted services. We retain our customers because they trust us to do a good job every time at a fair price. We are reliable, honest and professional. We gain much of our work through word of mouth because we are trusted and always welcome new enquiries.
Our service approach shows through in what we do beyond work.
Safety is paramount
We are serious about the safety of our customers and staff. All our staff are easily identifiable in their orange and black uniform and much of our work comes through word of mouth because we are trusted.
We ensure our equipment is well maintained and our staff provided with safe ways of working.
Don't just take our word for it, see our customers reviews.
Shai and his team have done a fantastic job on our driveway and patio. Like new again! Highly recommend to everyone. Great value too.
Superb service. Highly recommended. Great job boys. Well happy
Highly recommend SDCH Cleaning Services for excellent service and very professional cleaning of our very dirty windows! Will be booking again.
Fantastic service, prompt quote, prompt booking and great window cleaning results! Highly recommended! Thank you.
What a great service! within a week of enquiring Shai came out and pressure washed my patio for me treating it with a special chemical to keep in nice for the next few years. I was so grateful for the quick and prompt service, he even came out the same day I enquired to do a quote for me. Following the pressure washing he then got some other members of his team to swing by and clean my windows, I was so pleased and happy would highly recommend him and his business for any of your cleaning needs.
The team sorted out a clogged downpipe, cleared the gutters and cleaned everywhere including the windows. Great job. Would definitely recommend.