Conservatories provide the perfect link between our home and our garden
Your conservatory provides a perfect place in which to relax and enjoy listening to music, reading a book or entertaining family and friends. A clean and well-maintained conservatory is an asset to any home.
As we all know, over time a conservatory is affected by the environment which can be a major factor in the build-up of dirt and green algae which can look unsightly and can be difficult to remove if left over a period of time. Therefore, it is important that your conservatory is regularly cleaned and maintained.
If your conservatory is in need of a much-needed deep clean then SDCH can provide you with a professional conservatory cleaning service. Using the latest access equipment and cleaning methods, we will be able to thoroughly clean all areas of your conservatory including the roof ensuring that your conservatory is gleaming and the UPVC is scrubbed up to look its best.
Our extensive cleaning service means that no corner of your beautiful conservatory is left untreated. With several years of experience, we are your local, fully trained, recommended conservatory cleaning experts.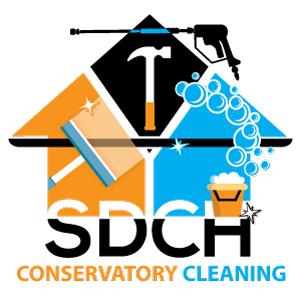 Conservatory Cleaning Gallery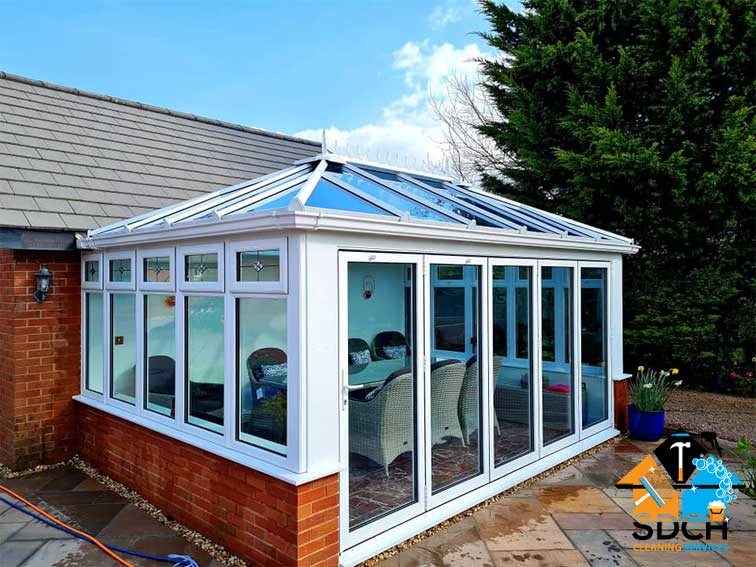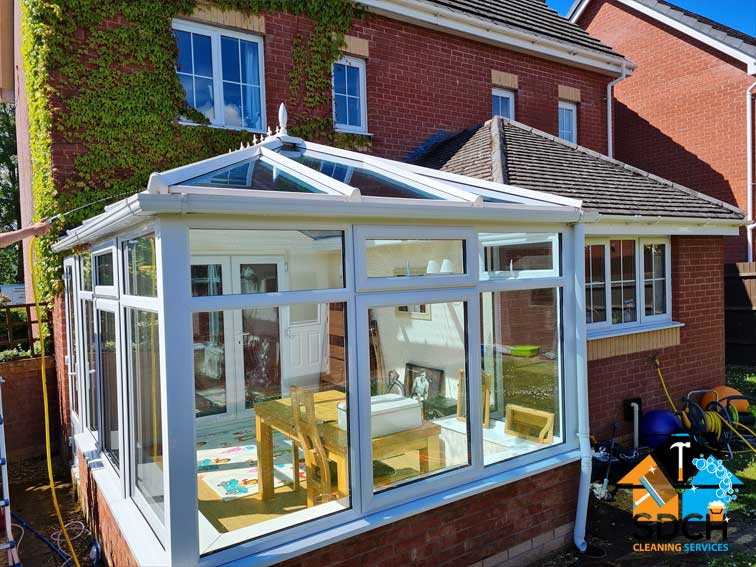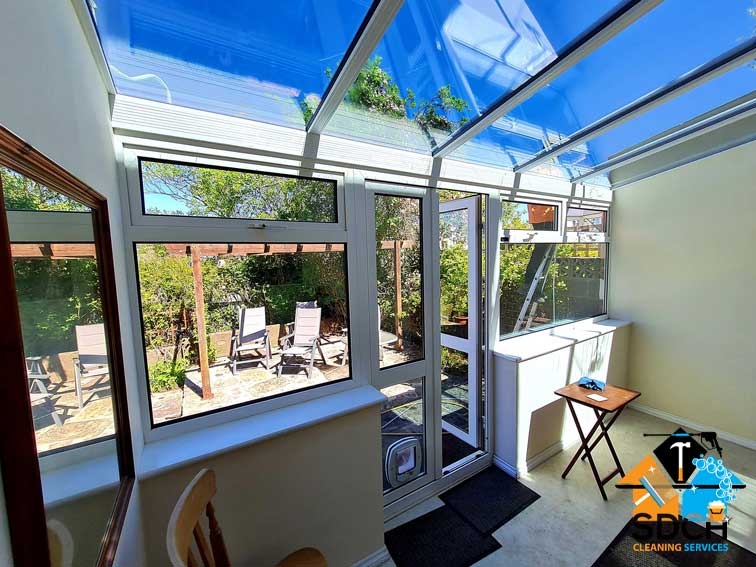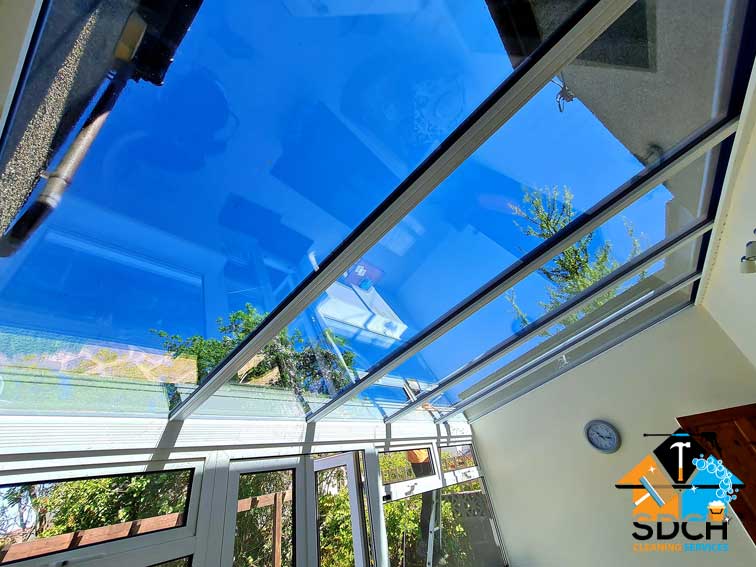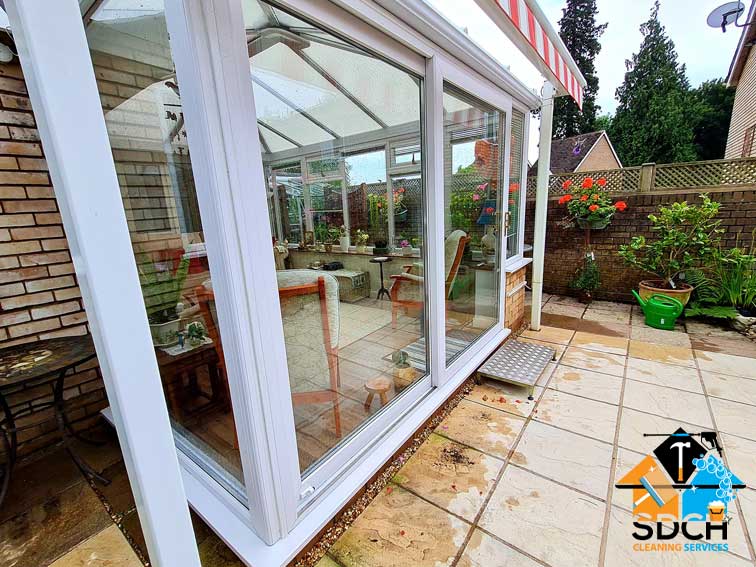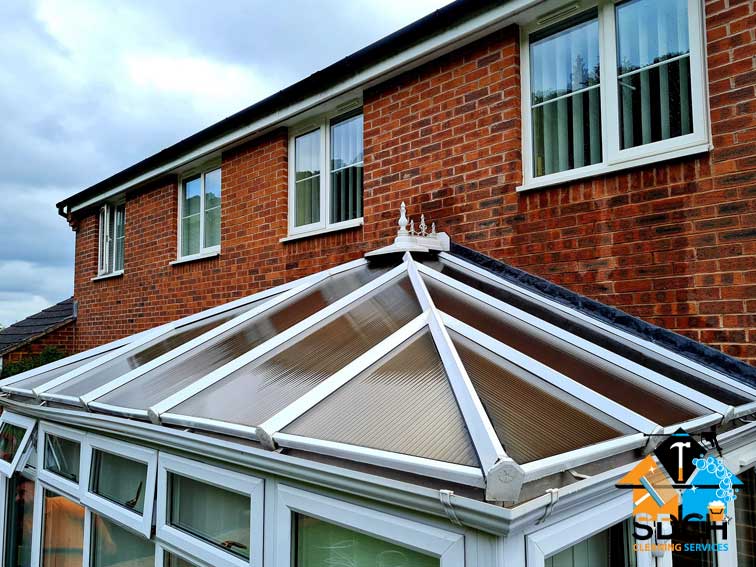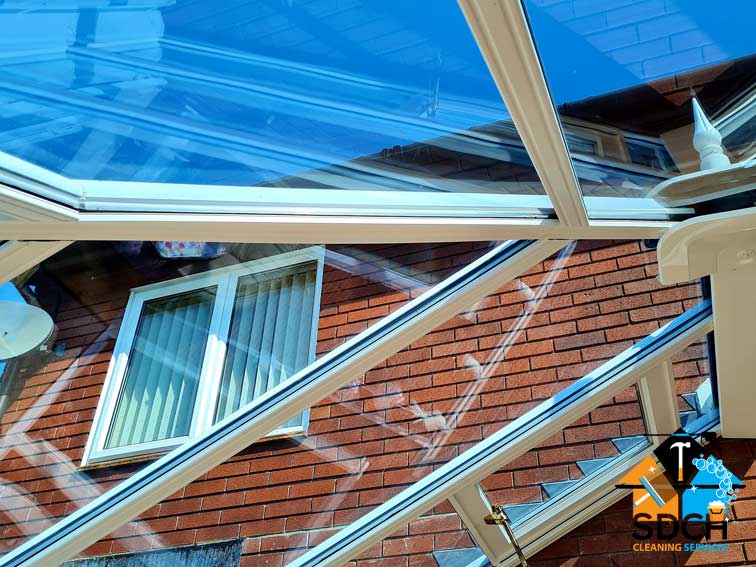 Local conservatory cleaning service covering all areas of Herefordshire:
HR1, HR2, HR3, HR4, HR5, HR6, HR7, HR8, and HR9 postcodes
Hereford, Ledbury, Ross-on-Wye, Leominster, Kington, Bromyard, Hay-on-Wye, Credenhill, Lugwardine, Withington, Weobley, Clehonger, Ewas Harold, Lee, Bridstow, Walford, Weston under Penyard, Aston Ingham, Ballingham, Bishopswood, Bolstone, Brampton Abbots, Broad Oak, Carey, Dymock, Foy, Gorsley, Hoarwithy, Huntley, Kempley, Kilcot, Kings Caple, Linton, Little Dewchurch, Littledean, Llangarron, Llangrove, Lydbrook, Mitcheldean, Much Birch, Much Marcle, Newent, Orcop, Peterstow, St. Weonards, Upton Bishop and Whitchurch, Arrow , Aylestone Hill , Backbury , Belmont Rural , Birch , Bircher , Bishops Frome & Cradley , Bobblestock , Bromyard Bringsty , Bromyard West , Castle , Central , College , Credenhill , Dinedor Hill , Eign Hill , Golden Valley North , Golden Valley South , Greyfriars , Hagley , Hampton , Hinton & Hunderton , Holmer , Hope End , Kerne Bridge , Kings Acre , Kington , Ledbury North , Ledbury South , Ledbury West , Leominster East , Leominster North & Rural , Leominster South , Leominster West , Llangarron , Mortimer , Newton Farm , Old Gore , Penyard , Queenswood , Red Hill , Ross East , Ross North , Ross West , Saxon Gate , Stoney Street , Sutton Walls , Three Crosses , Tupsley , Weobley , Whitecross , Widemarsh , Wormside