Herefordshire's Driveway Cleaners!
Along with losing their lustre, these driveways can become unsafe due to the build-up of weeds, moss, algae and drips of engine oil etc. Having your driveway cleaned can also make a massive difference to the look and the value of your property.
SDCH Cleaning Services offer expert driveway cleaning solutions. After a deep pressure wash, the driveway area has all dirt, grime and lichen removed. Our pressure washing and driveway cleaning service use eco-friendly products so you will have no regrets utilising our services to take care of such a dirty job.
We clear away all waste after all our cleans and you would never know we have been to your property if it wasn't for the fact you now have a very clean driveway!
Our specialists will take the top 10-15mm of contaminated jointing sand and after the clean is complete, when the driveway has had time to dry, we will brush fresh sand into the joints.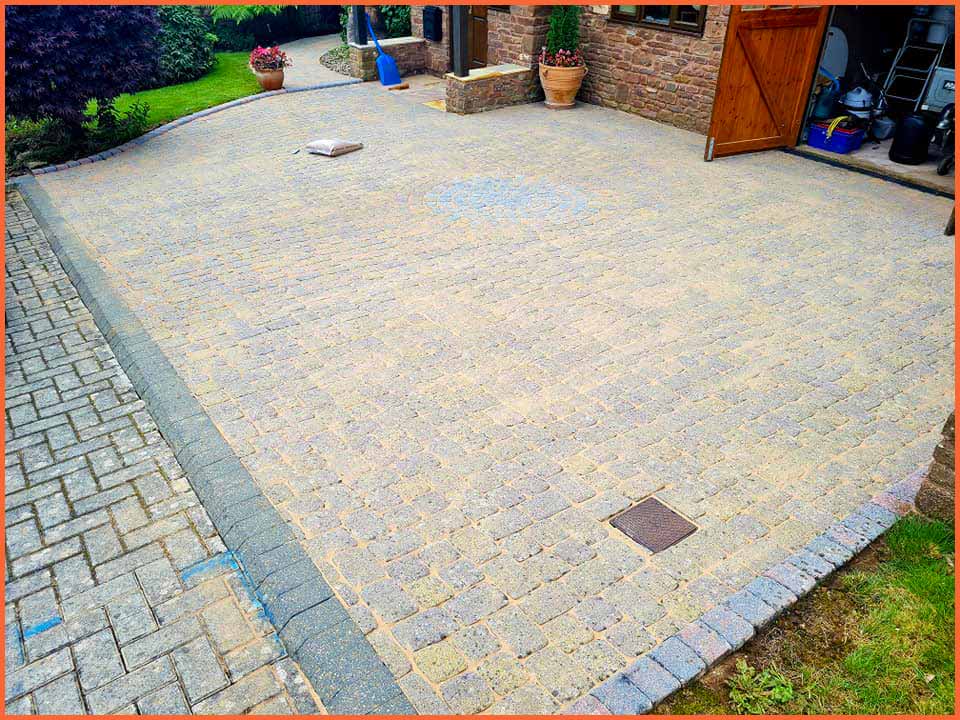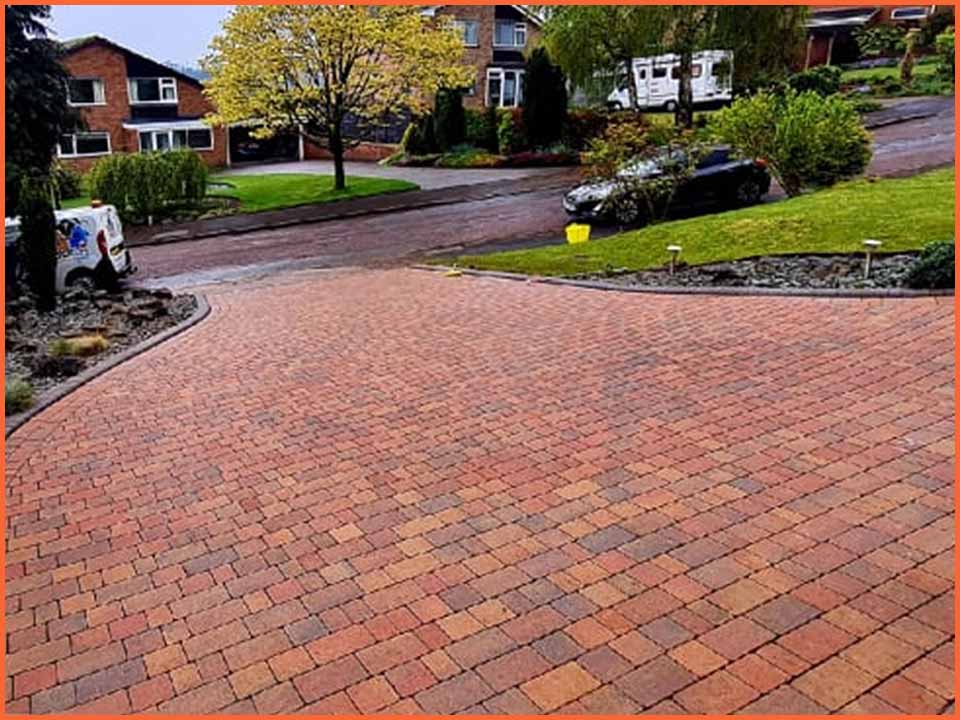 Local driveway cleaning service covering all areas of Herefordshire:
HR1, HR2, HR3, HR4, HR5, HR6, HR7, HR8, and HR9 postcodes
Hereford, Ledbury, Ross-on-Wye, Leominster, Kington, Bromyard, Hay-on-Wye, Credenhill, Lugwardine, Withington, Weobley, Clehonger, Ewas Harold, Lee, Bridstow, Walford, Weston under Penyard, Aston Ingham, Ballingham, Bishopswood, Bolstone, Brampton Abbots, Broad Oak, Carey, Dymock, Foy, Gorsley, Hoarwithy, Huntley, Kempley, Kilcot, Kings Caple, Linton, Little Dewchurch, Littledean, Llangarron, Llangrove, Lydbrook, Mitcheldean, Much Birch, Much Marcle, Newent, Orcop, Peterstow, St. Weonards, Upton Bishop and Whitchurch, Arrow , Aylestone Hill , Backbury , Belmont Rural , Birch , Bircher , Bishops Frome & Cradley , Bobblestock , Bromyard Bringsty , Bromyard West , Castle , Central , College , Credenhill , Dinedor Hill , Eign Hill , Golden Valley North , Golden Valley South , Greyfriars , Hagley , Hampton , Hinton & Hunderton , Holmer , Hope End , Kerne Bridge , Kings Acre , Kington , Ledbury North , Ledbury South , Ledbury West , Leominster East , Leominster North & Rural , Leominster South , Leominster West , Llangarron , Mortimer , Newton Farm , Old Gore , Penyard , Queenswood , Red Hill , Ross East , Ross North , Ross West , Saxon Gate , Stoney Street , Sutton Walls , Three Crosses , Tupsley , Weobley , Whitecross , Widemarsh , Wormside