We clean the frames, sills & glass at the same time as standard!
The reach & wash system reaches heights that a ladder can't. All windows are cleaned, even above your conservatory or extension.
We don't trample lawns and flower beds to gain access to your windows.
We use no chemicals, just pure water making it environmentally friendly & safe.
Windows stay cleaner longer, there is no soapy residue left on the glass
The Window Cleaning Process
Using reverse osmosis and de-ionisation technology, we make 1000 litres of pure water (per day) from tap water which is purified. This process removes all minerals and impurities.
We arrive at your property to clean the windows, purified water is pumped from the van by hoses to a telescopic pole with a brush head at the end.
We scrub the window frames, glass and sills, removing all dirt and grime.
The window is then rinsed and left to dry naturally, we ONLY use pure water it dries without leaving any smears.
We dry your window sills.
We leave and you have beautifully clean windows, frames and sills.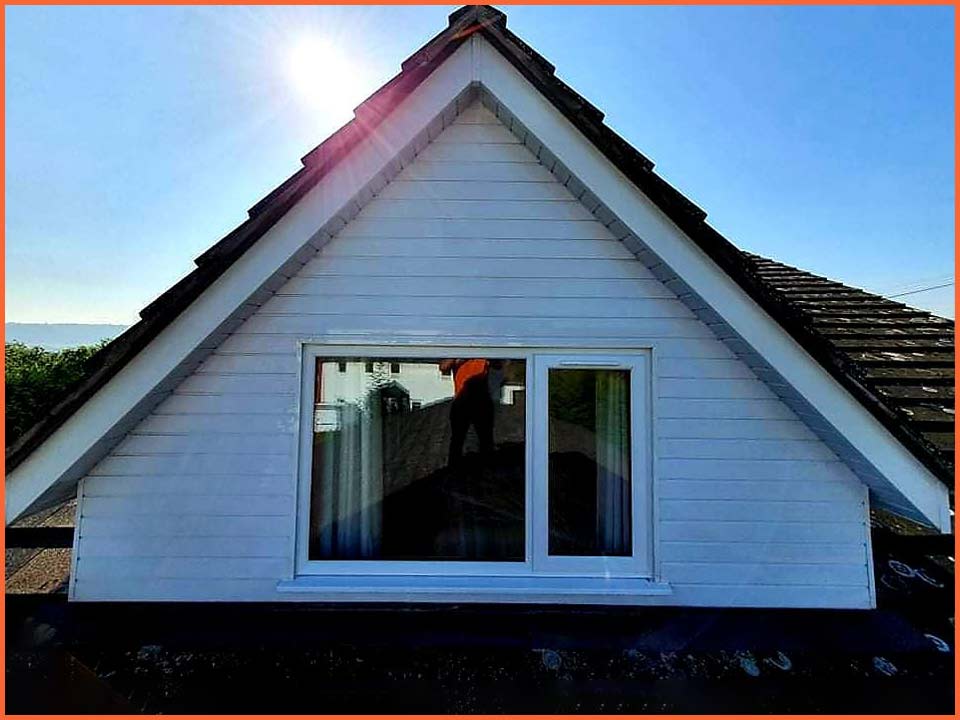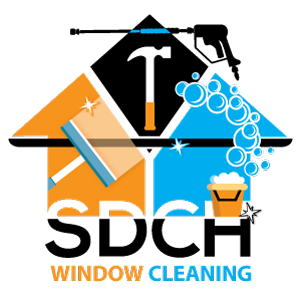 Domestic Window Cleaning Gallery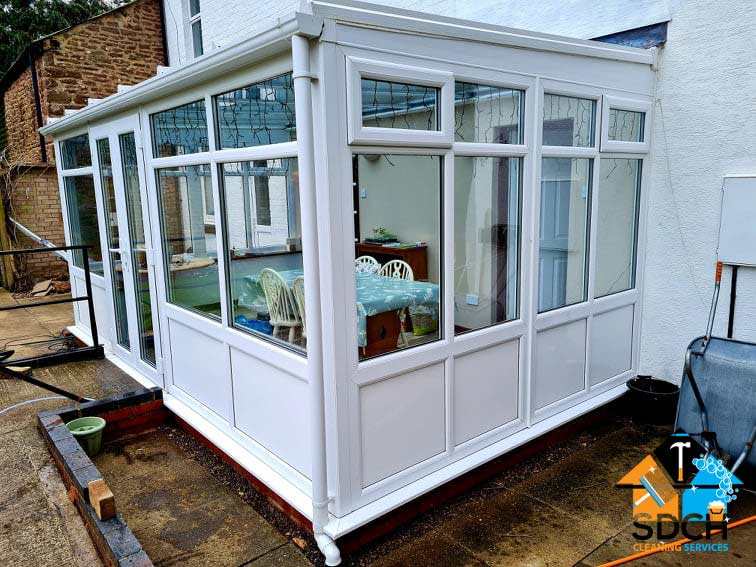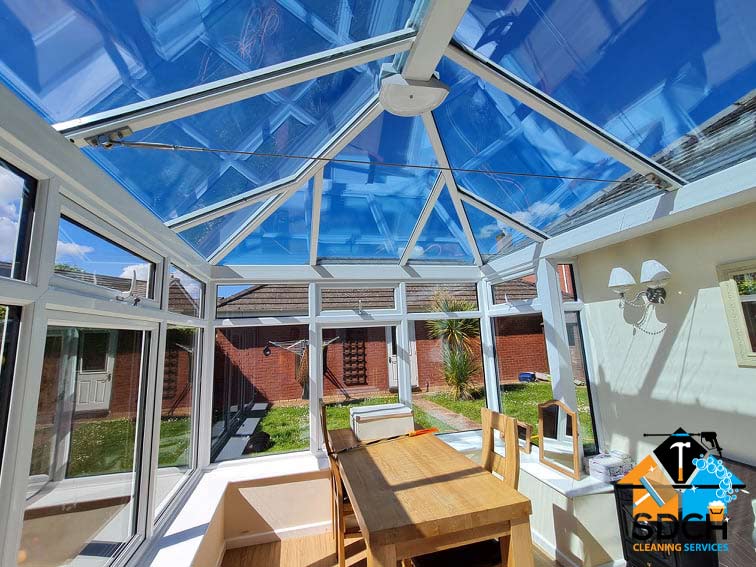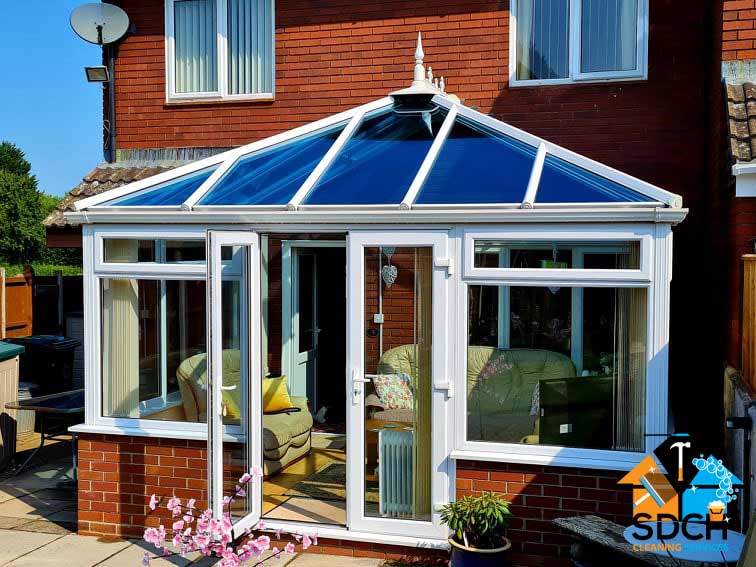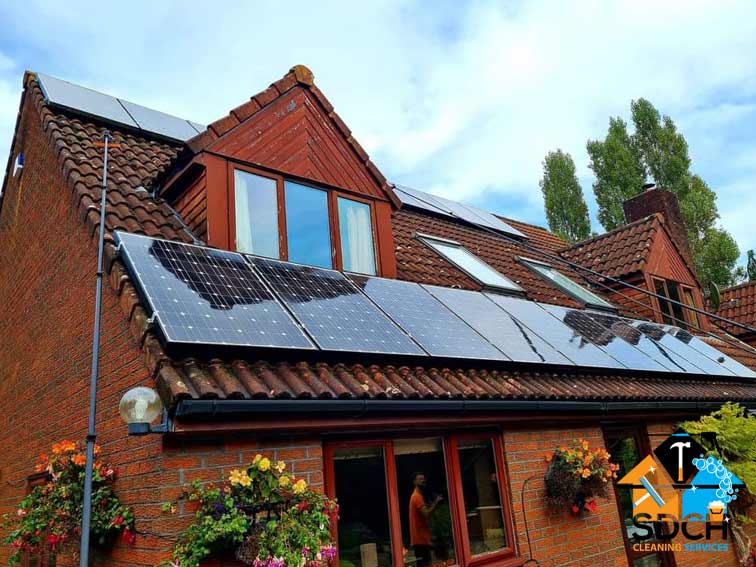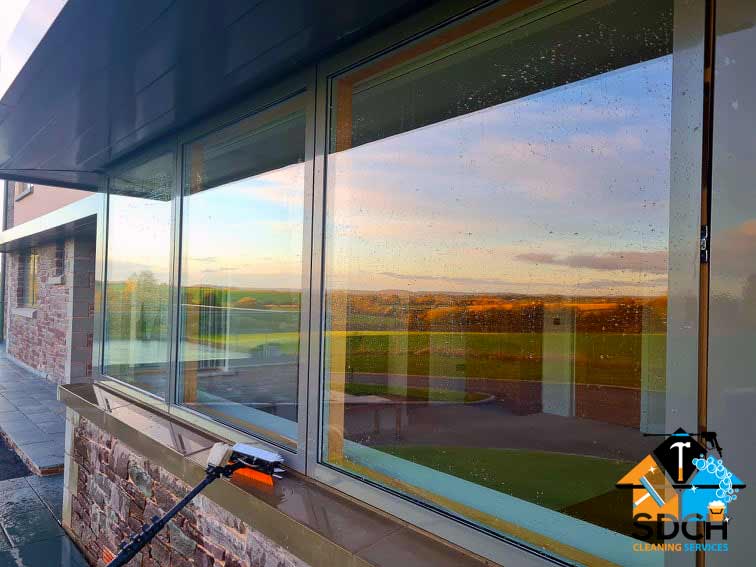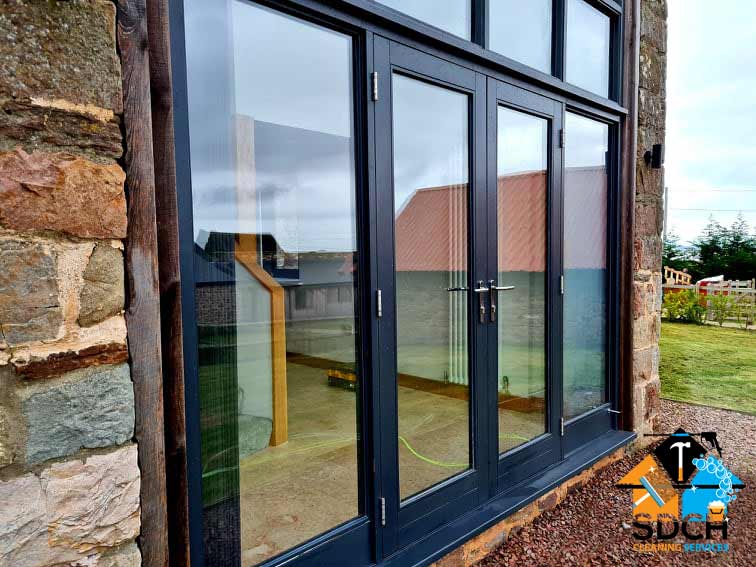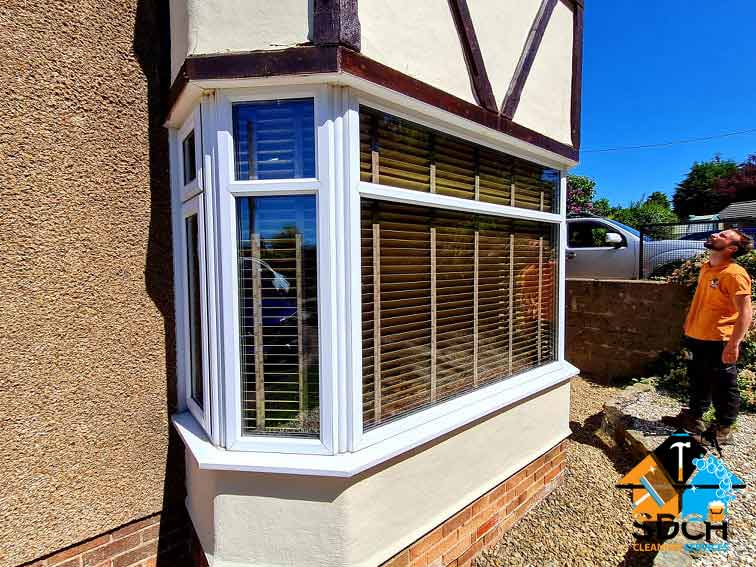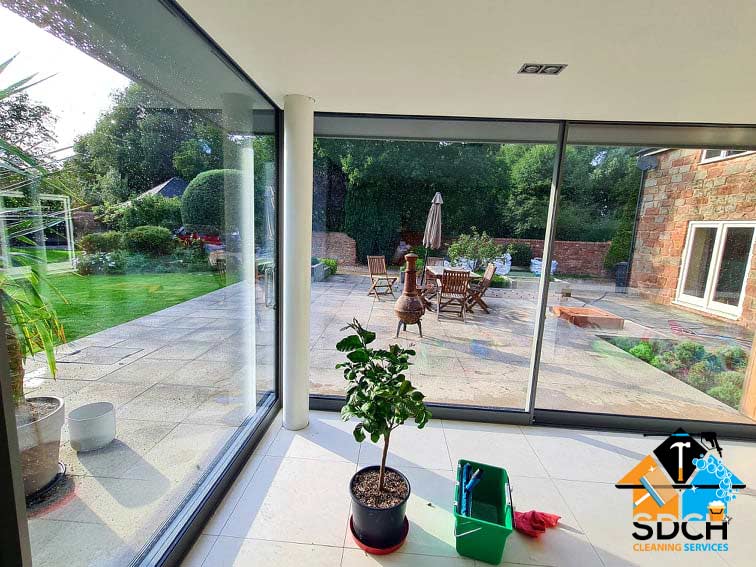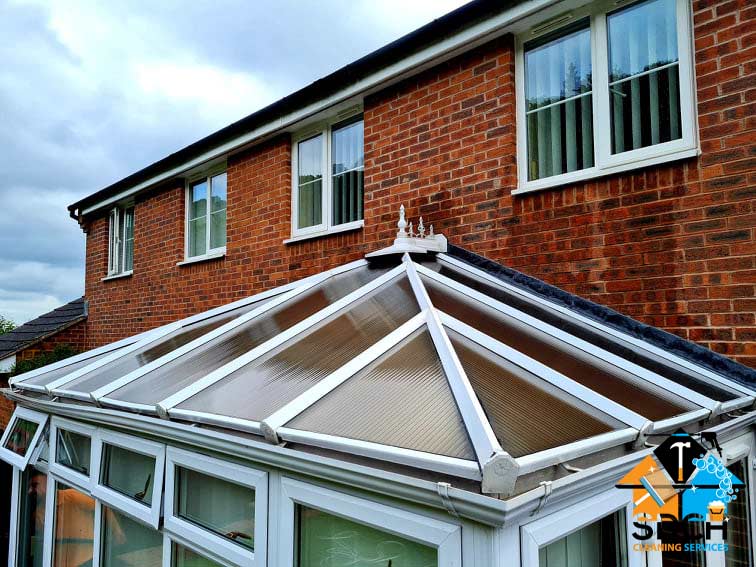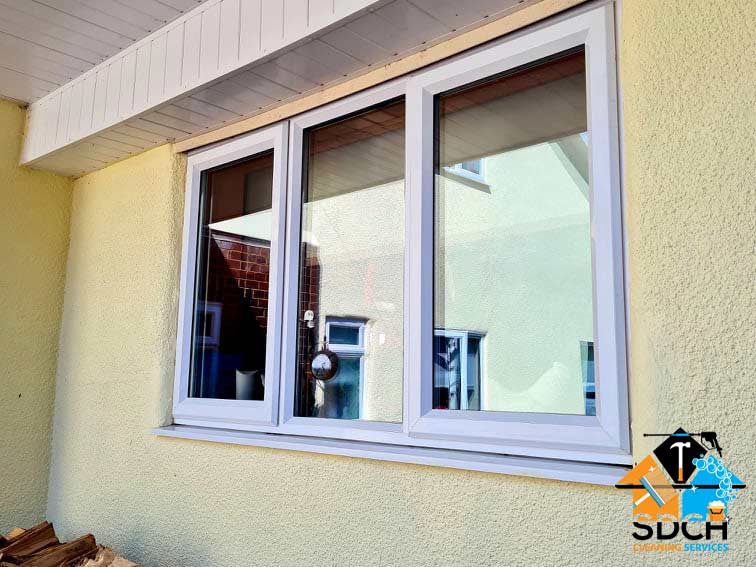 Commercial Window Cleaning Gallery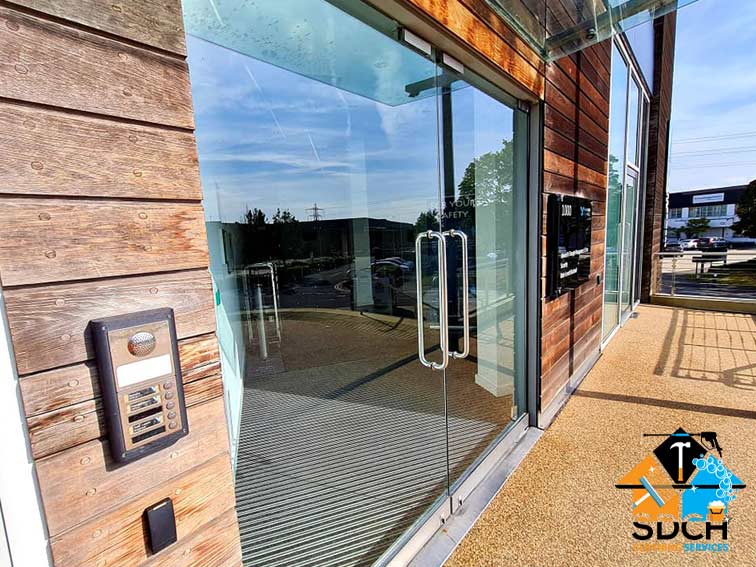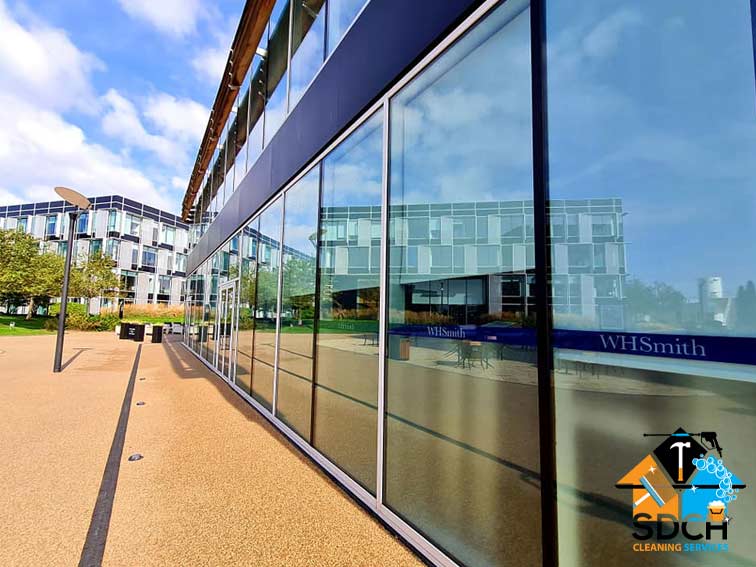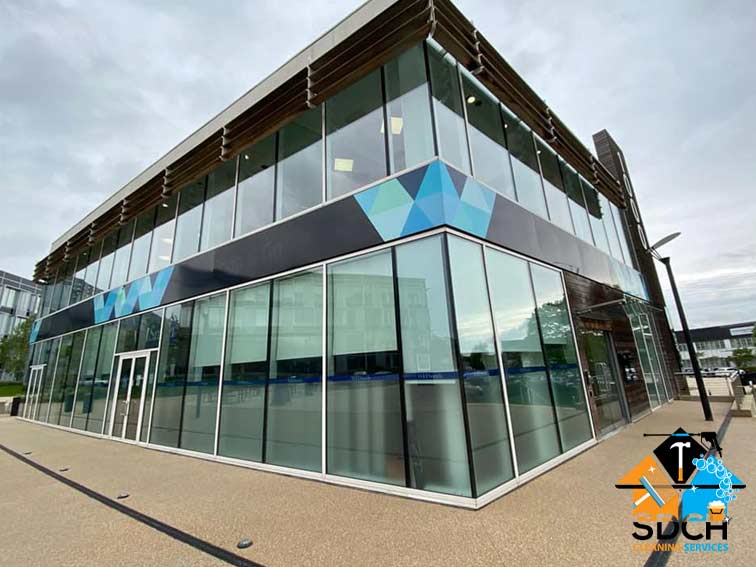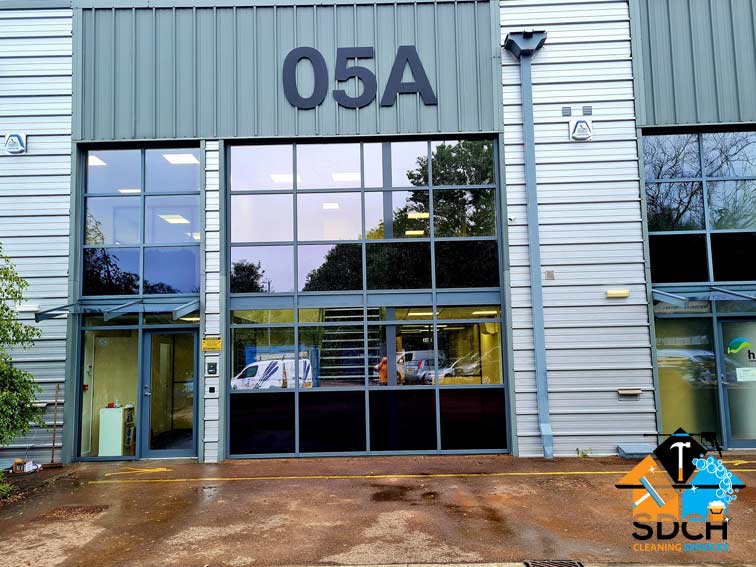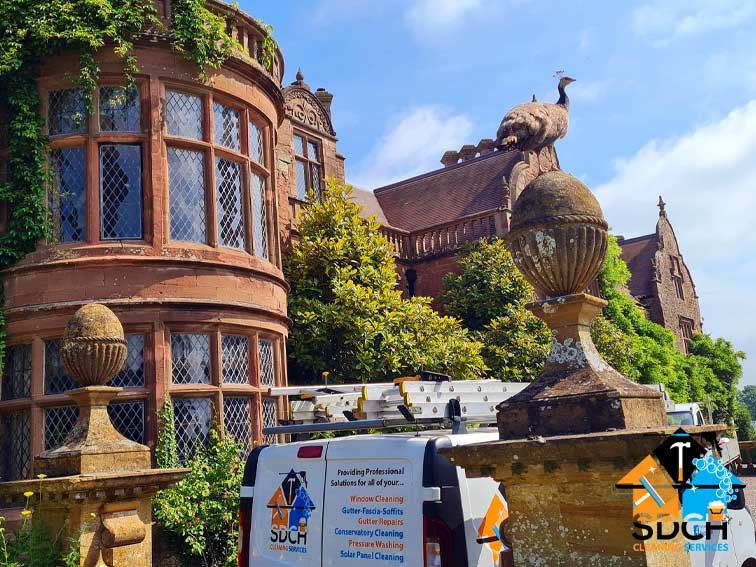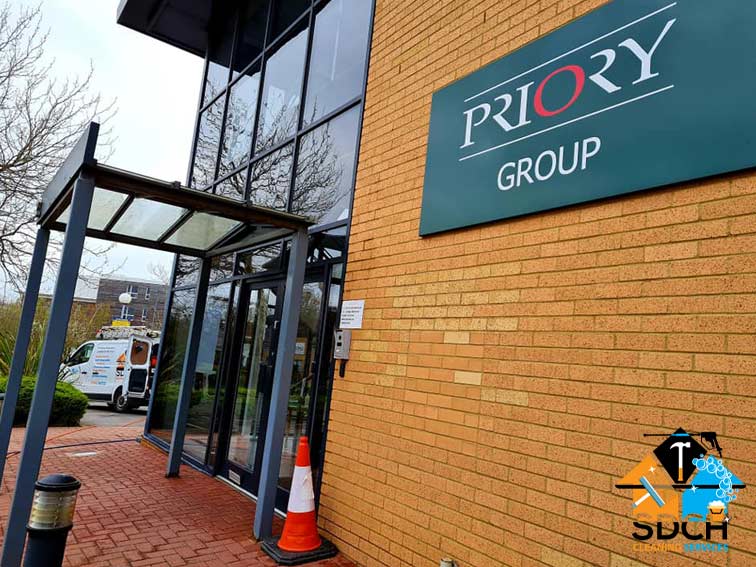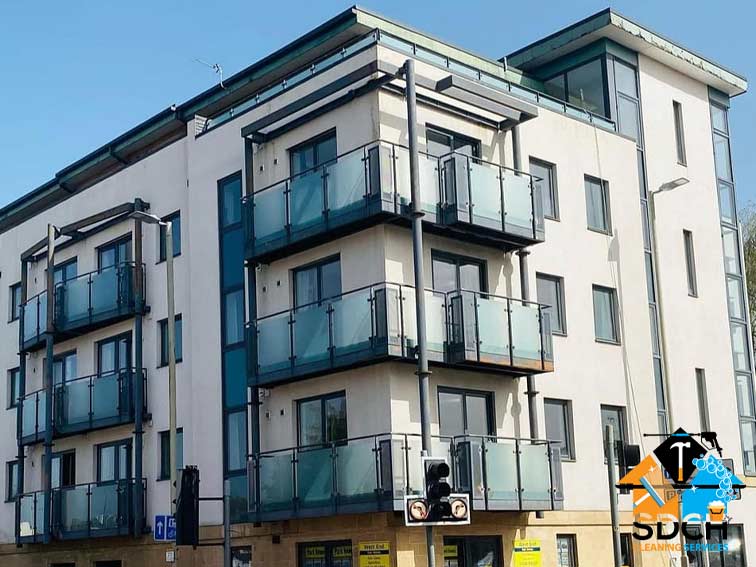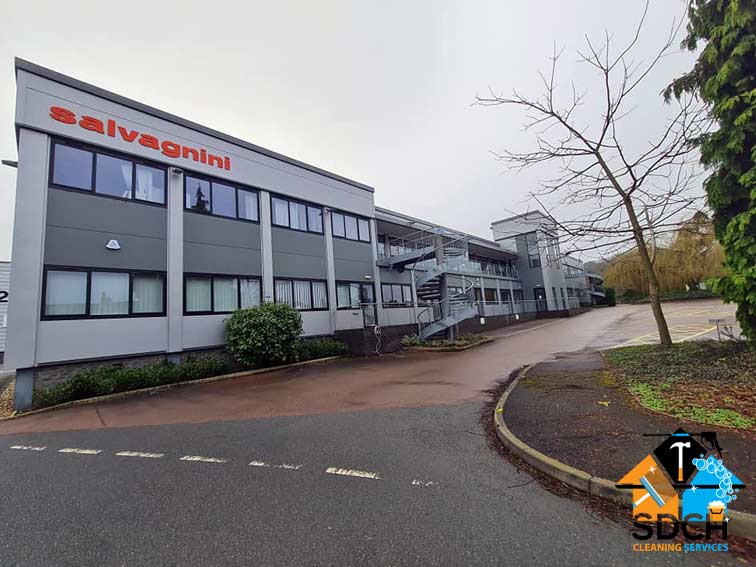 Don't just take our word for it, see our customers reviews.
I've just got home from work to the most gleaming windows I've ever seen

I nagged Shai to get me squeezed in before Christmas, can't have dirty windows for Santa!! I played the 'we grew up together card' and less than 12 hours later he'd booked me in. Money well spent!!

Get booked in so you can see what's going on outside
Excellent job done today thank you. We can now see thru our windows and have peace of mind knowing our

guttering and downpipes

have been cleared. professional tidy clean and friendly service. Highly recommend.
Just had my windows cleaned and gutters cleaned out. Highly recommend. SDCH have done a brilliant job for a reasonable price
Asked SDCH to give me a quote for cleaning the

guttering

and windows. Perfect turned up and fitted new guttering… I'm kidding it's the same just looks brand new again. Really happy with the job they carried out and rebooked for 8 weeks time for the windows. Cheers guys all the best
Great window cleaning, very reliable.
Shai and his team have done our windows for years including when we are on holiday. His work is excellent, Shai and his workers are trustworthy, personable and always do a great job. Even when the

guttering

was blocked who was there to fix it for us…yes Shai. thank you.
They clean our windows great service and a top team Shai is a great bloke
Shai did all our

gutters, facia boards

and window frames last year he did such a good job that our neighbours on either side then had their houses done well worth having him around made a massive difference to how the house looked! I can't recommend Shai highly enough both he and his team are great to deal with!
Local window cleaning service covering all areas of Herefordshire:
HR1, HR2, HR3, HR4, HR5, HR6, HR7, HR8, and HR9 postcodes
Hereford, Ledbury, Ross-on-Wye, Leominster, Kington, Bromyard, Hay-on-Wye, Credenhill, Lugwardine, Withington, Weobley, Clehonger, Ewas Harold, Lee, Bridstow, Walford, Weston under Penyard, Aston Ingham, Ballingham, Bishopswood, Bolstone, Brampton Abbots, Broad Oak, Carey, Dymock, Foy, Gorsley, Hoarwithy, Huntley, Kempley, Kilcot, Kings Caple, Linton, Little Dewchurch, Littledean, Llangarron, Llangrove, Lydbrook, Mitcheldean, Much Birch, Much Marcle, Newent, Orcop, Peterstow, St. Weonards, Upton Bishop and Whitchurch, Arrow , Aylestone Hill , Backbury , Belmont Rural , Birch , Bircher , Bishops Frome & Cradley , Bobblestock , Bromyard Bringsty , Bromyard West , Castle , Central , College , Credenhill , Dinedor Hill , Eign Hill , Golden Valley North , Golden Valley South , Greyfriars , Hagley , Hampton , Hinton & Hunderton , Holmer , Hope End , Kerne Bridge , Kings Acre , Kington , Ledbury North , Ledbury South , Ledbury West , Leominster East , Leominster North & Rural , Leominster South , Leominster West , Llangarron , Mortimer , Newton Farm , Old Gore , Penyard , Queenswood , Red Hill , Ross East , Ross North , Ross West , Saxon Gate , Stoney Street , Sutton Walls , Three Crosses , Tupsley , Weobley , Whitecross , Widemarsh , Wormside